Get to know Dodl, AJ Bell… and the monsters
Find out all you need to know about who's bringing you your new, easy-to-use investment app.
|
|
First off, it's always good to know who you're dealing with (pun intended!). You wouldn't buy a phone without first finding out more about it and the company who built it, and the same goes for your financial products – like your Dodl investment account(s). 
Here you'll learn all about who Dodl is – the people, culture and monsters! We hope it'll give you some more confidence in your new no-nonsense investment app. Now, it's time for some introductions. 🤝 
Meet Team Dodl 👋 
There's a great team hard at work behind Dodl, with AJ Bell expertise aplenty. Making investing easier for you brings us all together.
🌟 Here are just a few friendly faces you can put to the good Dodl name.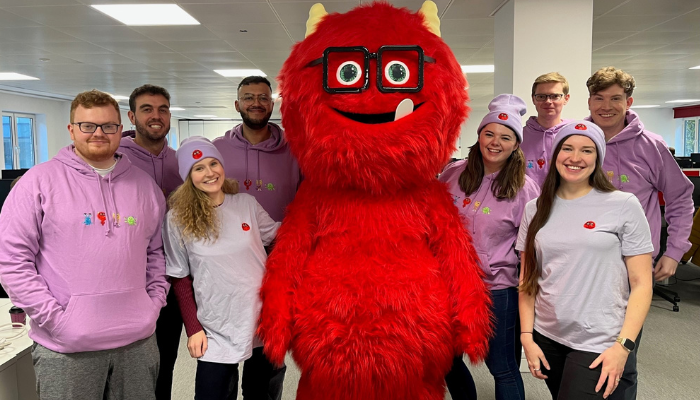 You'll spot us on socials, the website and may even chat to one or two of us in the app!  
🔔 Though the team's full of friendly experts, we're not financial advisers and Dodl doesn't offer advice. So if you're not sure whether investing is right for you, you should chat to a qualified financial adviser about this. 
Meet AJ Bell 🤝 
The solid foundations on which your Dodl investing journey is built. AJ Bell has been making investing affordable and accessible for over 25 years (with the awards to prove it 🏆). One of the UK's largest and most trusted investment platforms, it's authorised and regulated by the Financial Conduct Authority and a member of the FTSE 250. So when you choose Dodl, you'll be in safe and experienced hands.  
With Dodl you can also choose to invest in the AJ Bell funds. They're built and balanced by the experts at AJ Bell, so it's investing made simple. All you have to do is choose the risk level that feels right, then you're all set! Or, if you're after an investment that's good for the planet as well as your pocket, there's the AJ Bell responsible growth fund too. 🌱  
But you're not limited to the AJ Bell funds, you can choose anything from Dodl's varied investment range, which also includes themed investments from our partner fund providers and shares in some of the biggest companies from the UK and USA. 🙌 
Meet the Monsters ❤ 
They're the mascots of your investing journey with Dodl. They'll pop up at key points, highlight important info, and generally keep things interesting. Like Dodl, the monsters don't offer advice – but they each have their own special skills. So you know when you meet them, here's what each monster scores best on.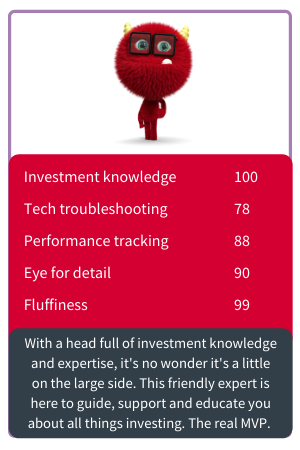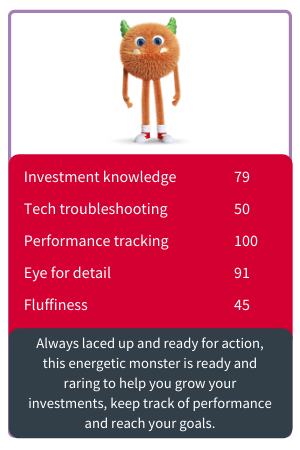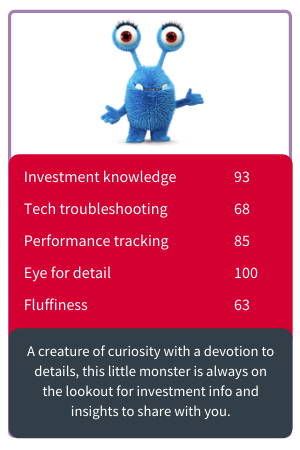 Introductions over, why choose Dodl? 🤔 
Whether it's your first time investing or you've done it all before, Dodl cuts out the jargon and fuss. With Dodl, investing needn't be scary.  
Yet simple as Dodl is, you've still got loads of investing elbow room, with a choice of four investment accounts and a wide range of leading funds and shares to choose from. And the knowledge to help you make informed decisions at every turn. From choosing an investment account to selecting your investments, you'll have resources on hand to make your calls with confidence. 
The app has been designed to feel easy and familiar from the word go. But if ever you come across something which doesn't make sense or you need a little help, Team Dodl are just a message away, ready to support you.  
As well as all that simplicity and support, Dodl has experience and security on its side too with AJ Bell being the multi-award-winning, FCA-regulated investment platform that it is! ✅ 
Last but not least, with Dodl investing needn't be expensive either. The charges are low, simple and transparent, just as they should be! 
Be part of it ✨ 
We hope you like what you're hearing but this isn't a sales pitch. Like you, Dodl is just getting started and the mission is simple and achievable: make investing easier. Be a part of it by opening an account to start your simple investing journey today. 
🔔 Remember, investing carries risk and nothing in this article should be taken as advice - Dodl doesn't give advice, but we do hope the info is helpful!